Discover the new NURION™ reverse osmosis system which produces high purity ingredient water for the Food & Beverage Industry. This standardised plug & play unit, based on a hygienic design, is easy to be integrated in a complete water treatment line with pre and post treatment provided by Veolia.
Features and benefits
Within the Nurion range (permeate flow-rate from 5 up to 25 m3/hr), we are proposing a global and modern offer, ensuring a high equipment reliability and giving flexibility through different Features & Benefits: 
12" touchscreen panel with TFT widescreen colour display 
Hubgrade™ line of cloud-based digital solutions for plant performance optimization;
Low energy membranes result in lower operating pressures 
Frequency controlled variable speed pump
Permeate line deisgn and equipment following EHEDG hygienic design principles 
1 μm pre-filtration 
Programmable user interface; simple operation, monitoring and storage
Treated water diverted at start-up; ensures water quality 
All piping, fittings and valves on feed, reject and permeate line in stainless steel 
All non-metallic materials (pressure vessels, membranes, sealings/gaskets) are in accordance to at least one drinking water or FDA/NSF/ACS regulations 
PLC with Ethernet connection (Siemens)
HYDREX® line of water treatment chemicals;
Complementary products : Chemical dosing sets and our new and more competitive CIP - Clean In Place - RO - Reverse Osmosis - Station which is now compatible with more RO products, offering smaller units, adjusted flows and a real plug & play design in order to fulfill all of your needs.
After-sales services.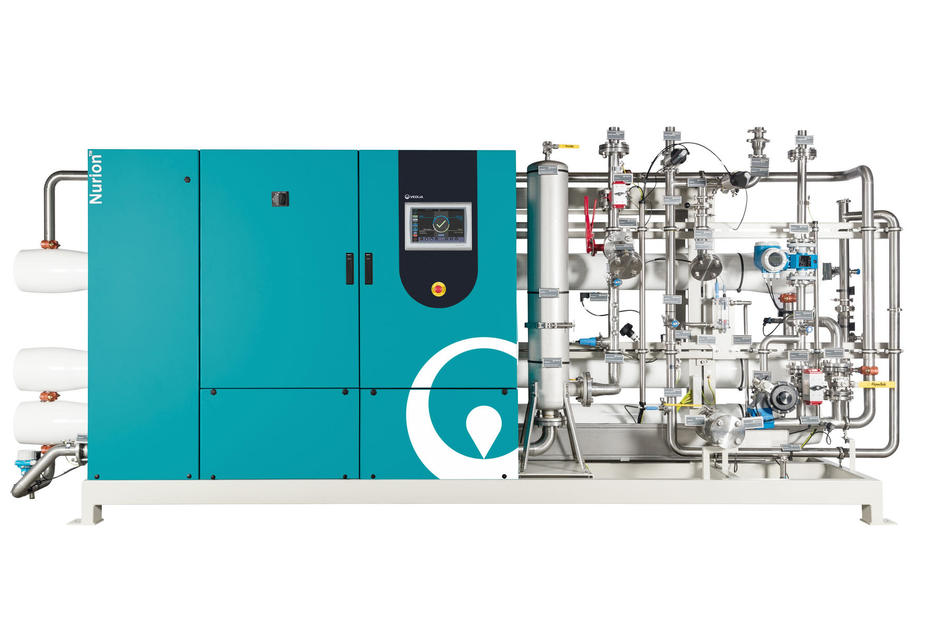 Flexibility given by options
PLC + HMI Allen Bradley
Inlet pH and ORP measurements
Control cabinet in SS
Frame in SS
Concentrate recirculation line
Witnessed FAT (with wet tests)
When water is used as an ingredient in infant nutrition and soft drinks, it must be free from undesirable taste, odor, color and impurities that could be harmful to the consumers and to the product quality.
Water used as an ingredient in such applications must fulfill quality requirements of the highest level such as the World Health Organization and the European Directive 98/83/EC on Drinking Water Standards.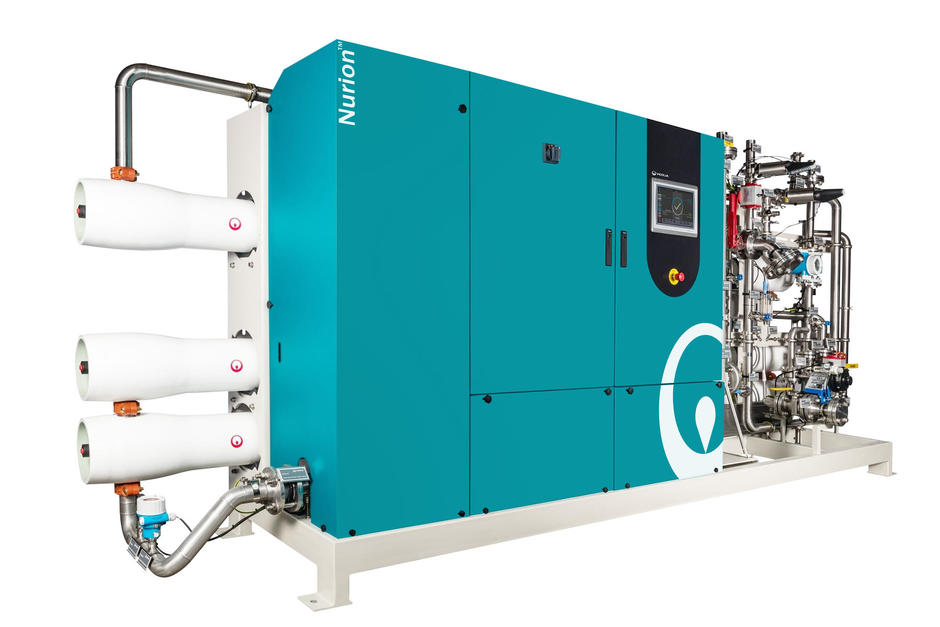 To help its customers comply with the most stringent regulations and guarantee the quality and consistency of the water which enters their products, Veolia has developed NURION™, a reverse osmosis system that produces ingredient water for infant formula and soft drinks.