Veolia Water Technologies is committed to ensuring safety, promoting good health, and cleaning up the environment. We provide and maintain safe working conditions for all of our employees as well as our subcontractors.
Our Health and Safety Management Objectives:
Health and Safety Training and Education to all employees
Identify and mitigate health and safety risks
A company culture of "Near Miss" reporting
General activities we are constantly evaluating to achieve our objectives:
Services on our clients' sites
Construction project
Production workshops for our standard products
Safety awareness/training that is being conducted throughout the year:
General Industry and Construction Safety Courses
First Aid, CPR and AED Training
Commissioning Health and Safety Plans
Awareness Training to reduce auto accidents
Our general safety programs address:
Techniques for safe performance of work activities
Proper use and care of personal protective equipment (PPE)
Proper emergency response procedures
Identification, safe handling and control of hazardous substances
Location of MSDS sheets, first aid equipment, and fire extinguishers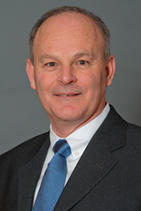 Safety is a #1 priority, and maintaining a Zero Accident record is our goal, both in our own office locations and at our clients' sites.