Veolia Water Technologies is the global leader in large-scale, highly integrated process solutions utilizing HPD evaporation and crystallization systems. Our focus is the development of unique process designs and technology for our industrial clients in a broad range of markets.
Experience in all industrial markets
Today, HPD® Evaporation and Crystallization systems are recognized as world-leading innovative process designs with expertise in nearly all industrial applications.
It is uniquely present in all major industrial segments with successful installations in these markets on a worldwide basis, often as "first-of-its-kind" applications and processes.  A unique, state-of-the-art research and testing facility allows the application of this experience to commercialize a number of new processes that help solve issues unique to each industry.
Veolia has over 1,000 installations in more than 30 countries with evaporation and crystallization systems providing critical industrial process that:
Produce pure products from natural deposits
Recover by-products from waste streams
Concentrate dilute streams
Volume reduction and water recovery for environmental benefits

Need HPD Evaporation & Crystallization Technical Services & Aftermarket Support?
For over 85 years,  HPD crystallization and evaporation systems have helped clients meet their fiscal, production and environmental safety objectives by providing HPD systems that recover valuable products and by-products, reuse/recycle valuable water resources and reduce effluent volume through unique evaporation and crystallization process design and technology.
In-House Capabilities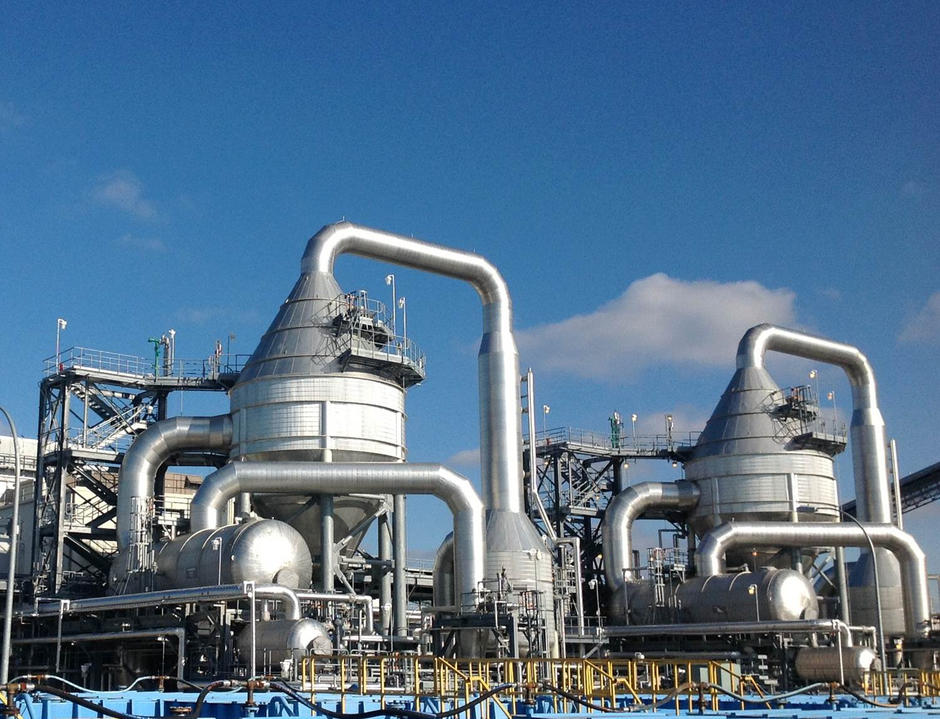 Veolia's capabilities to deliver both first-of-its-kind solutions and complex, highly integrated projects require a broad range of expertise:
Process engineering team with decades of experience in new process development
Cross-discipline engineering teams including mechanical, electrical, instrumentation, structural, and civil/foundations
Research & Development and testing
Permitting and scope development
Turnkey project execution
Worldwide network of reputable suppliers and strategic partnerships
An Integrated Solution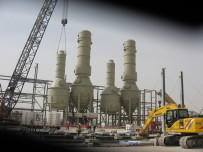 We integrate all major engineering services and the best available technologies. This approach ensures that clients benefit from the expertise and attention to detail needed to design and build projects of all sizes, with capital cost guarantees, process performance, operating costs, and project schedules.
Single point of responsibility
Detailed design and engineering
Project management
Modularized equipment supply expertise
Site-based "Operate and Maintain" contract services
Performance Guarantees
A Preferred Partner – Project Development
Veolia is a reliable partner in the development of each unique project. Combining expert process development and validation with early scope development provides the client with options for achieving both optimum system performance and key business objectives. Resources such as research and testing facilities, in-house multi-disciplined engineering teams, and a single-point project management model allow a comprehensive overview of the project for the client. This flexible approach makes Veolia a preferred partner for FEED or phased engineering contracts for highly complex projects.
Research & Development Center
A world-class, 50,000+ square-foot research facility is dedicated to support new process development for Veolia's HPD® Evaporation and Crystallization Technologies. These capabilities provide clients with the confidence that the commercially installed system will perform as designed for a variety of industries.
Complete range of analytical, bench and pilot-scale testing capabilities
Detailed sample and product analysis
Extensive cataloging of physical and chemical pilot evaluations and critical design data
Development of commercial processes based on new, unknown feed stocks to define product specifications
Technical Services & Field Service
Aftermarket and Technical support services includes:
Spare parts, replacement, maintenance and upgrade of major process equipment, vessels/tanks and ancillary equipment
Troubleshooting, system inspections & process evaluation (including non-Veolia equipment)
System startup support and performance testing
Service agreements for system "healthcare" that includes scheduled service, operation/process support, and operator training
Evaporation Systems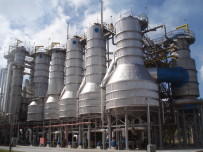 The main application for thermal evaporation is separation of a solvent (in most cases, water) from dissolved solids in a solution. This separation often involves concentration of brine and recovery of high-quality water for beneficial reuse. Evaporation is often used when membrane technologies become impractical at higher concentrations of total dissolved solids (TDS).
The type of evaporator used will largely depend on the chemistry of the solution to avoid scaling of heat transfer surfaces. Furthermore, each solution also accounts for available energy sources, efficiency requirements, and qualitative aims for the water reclaimed in the process.
Based on the specific application, Veolia offers several equipment technologies for evaporation that include:
Falling film evaporator
Natural circulation evaporator
Rising film evaporator
Forced circulation evaporator
Enhanced Forced Circulation Evaporator(turbulence enhancers for highly viscous feed)
Potential evaporator configurations include:
Mechanical vapor recompression (MVR)
Multiple-effect evaporation (MEE)
Multi-stage flash (MSF)
Thermal vapor recompression (TVR)
Crystallization Systems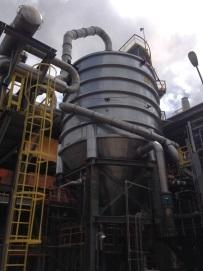 A variety of HPD® Crystallization systems allow for the production of specialty and premium chemicals as a crystalline product and are also often applied in the treatment of difficult-to-process waste streams.  
In wastewater applications, specifically in Zero Liquid Discharge (ZLD) systems, wastewater crystallizers (mixed salt) recover additional water for reuse and generate a crystalline product suitable for landfill disposal.
Veolia offers a full range of crystallizers to suit the requirements of industry including: 
HPD Growth™ crystallizer
Forced circulation crystallization (mixed salt) 
PIC™ (draft tube baffle/ DTB) crystallizer
MSMPR (mixed suspension, mixed particle removal)
Falling film crystallizers
Fully Integrated Systems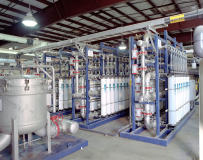 A fully integrated system provides customers with a total solution to satisfy the requirements of each unique project and company. The expertise and understanding of each element of a total system design allows Veolia to fully optimize the entire process upstream and downstream of the evaporation and crystallization equipment. This total system approach allows guarantees on mechanical, process, and schedules for the entire scope supplied by Veolia.
Each system is designed to fully integrate into the host and provide mechanical, process, and schedule guarantees of the entire installation by Veolia.
Auxiliary system components often provided with an HPD® Evaporation and/or Crystallization system includes:
Vapor compressors
Heat exchangers
Condensers
Reboilers
De-gasifiers
Scrubbing systems
Solids handling equipment; drying equipment, centrifuges, filtration
Pre-treatment and/or post-treatment systems often including integration of Veolia technologies such as RO, clarification, softening, ion exchange, deoiling, biological treatment, filtration, and anaerobic digestion
Distillation or stripping systems