United Nations' Sustainable Development Goals
A brief history
The 17 Sustainable Development Goals (SDGs) replace the Millennium Development Goals (MDGs) which mobilized the entire world between 2000 and 2015 behind a common program for developing countries.
The 17 SDGs were established in 2015 to build on this momentum to promote prosperity while protecting the environment.
Together, the SDGs create a blueprint to achieve a better and more sustainable future for all. However, six years after this historic agreement was signed by all 193 member states, we are off-track to achieve our global targets. Furthermore, COVID-19 threatens to reverse much of the progress that has been made.
To ensure the world remains focused on the long-term benefits that will be brought about by the SDGs, the United Nations is calling for a Decade of Action — to accelerate sustainable solutions to all the world's biggest challenges by 2030.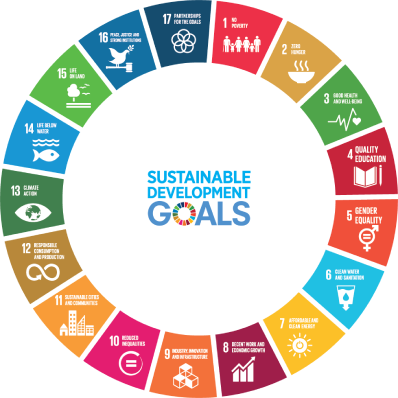 "Sustainable development is more than a goal. It is our responsibility to our planet and future generations."

António Guterres
Secretary General of the United Nations.
The Sustainable Development Goals are the result of a three-year process involving 83 national surveys engaging over seven million people, making it the biggest consultation in UN history.
Our commitment to the planet and our customers
As part of Veolia Group, we have established our contribution to the international community's sustainable development agenda, in line with the Sustainable Development Goals.
At Veolia Water Technologies, as part of our ongoing mission to resource the world, we create specialized water treatment technologies and services for sustainable development.
Our team designs and delivers drinking and wastewater treatment plants as well as developing water treatment equipment for industrial and municipal customers. Owing to this, we are providing access to water for more and more people, while helping to preserve this precious resource for future generations.
In this report, we share concrete examples of how we help our customers make a difference.
Blue Gold, inspiring, real-life stories about the Sustainable Development Goals in action
Listen now to the presentation of our podcast series called

Blue Gold.
At Veolia Water Technologies we are a major contributor to 11 of the 17 SDGs and will continue to contribute to all SDGs wherever water is concerned.
Our conclusion
Since September 2015, when all United Nations member states adopted 17 Sustainable Development Goals, our collective global progress has been slow.
The Secretary-General of the United Nations, Antonio Guterres, has called for a decade of action to ensure we meet the global targets we set ourselves.
We all need to take responsibility and act today — not tomorrow — to end poverty, protect the planet and ensure all people enjoy peace and prosperity by 2030.
 
At Veolia Water Technologies, we are committed to supporting the Sustainable Development Goals. 
Are you? Please, share with us your SDG focus and progress!.