"Ensure availability and sustainable management of water and sanitation for all," is the aim of goal six. One of eight targets is to substantially increase water-use efficiency across all industries by ensuring sustainable withdrawals and fresh water supplies, to address water scarcity and reduce the number of people suffering from it.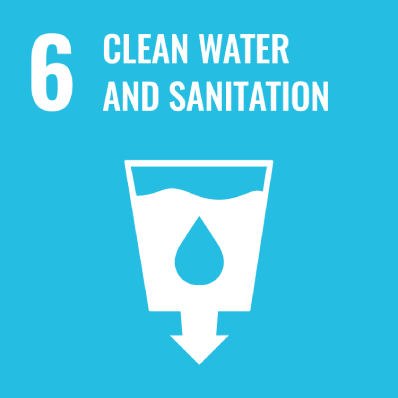 Industry is one of the main water users in Europe, accounting for about 40% of total water abstractions. Furthermore, only 60% of industrial wastewater receives treatment before being disposed of into the environment.
"Wastewater can no longer be regarded as waste. Today, only 2% of the wastewater produced in the world is reused. There is a lot of room for improvement!"
Antoine Frérot
Veolia Chairman and CEO


We are the water treatment and technology experts of Veolia Group, the global leader in optimized resource management. This means, providing safe, clean, drinking water and environmentally conscious wastewater treatment solutions are at the core of everything we do.
Reinstating clean, safe, drinking water following category five storm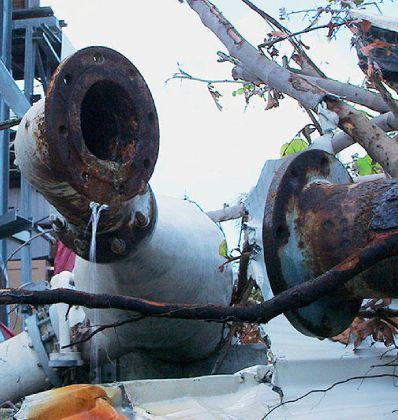 In September 2017, the caribbean islands of Saint-Martin and Saint-Barthelemy were crushed by Hurricane Irma. It caused widespread destruction, with houses flattened and boats flung on land, and it wiped out power and water supplies.
Without groundwater on either islands, the two desalination plants operated by SIDEM — a subsidiary of Veolia Water Technologies — represented the only means of producing drinking water.
The Saint-Barthelemy facility was largely preserved and thanks to the team's around the clock efforts, it re-started producing fresh water for the 9,500 inhabitants in under a week.
The situation in Saint-Martin was much worse and with a larger population of 40,000, emergency mobile water units were flown in from Spain. SIDEM employees worked with the Veoliaforce emergency teams that were sent by the Veolia Foundation to get safe water flowing.
At its peak, Hurricane Irma was a Category 5 with wind speeds of 177 mph (284 kmh).
"As an actor on the humanitarian scene, our mission was clear: to restore access to drinking water as quickly as possible in order to guarantee this vital service and avoid epidemics. The existing operational partnership between the Veolia Foundation and the French Red Cross proved once again to be very effective in the field." — Thierry Vandevelde, Executive Officer of Veolia Foundation
Treating municipal, industrial and agriculture wastewater, Bahr El-Baqar prevents water scarcity in Egypt
Not only is the River Nile seen traditionally as the passageway between life and death, it is also the backbone of Egypt's industrial and agricultural sector as well as the primary source of drinking water.
However, in recent years, Egypt has suffered severe water scarcity owing to a rapidly growing population and inefficient irrigation.
To help reduce the dependency on The Nile, and ensure water resources are sustainably managed, the Bahr El-Baqar plant treats 5,000,000 cubic meters of wastewater per day — equivalent to the water of one hundred and forty million showers.
Our team supplies the plant with 120 disc filters to recover and recycle the wastewater by removing organic compounds, bacteria and other harmful elements so it can be used for irrigation in Sinai governorate.
This is by far the biggest disc filter installation in the world, both in number of filters supplied and total filtration area. This helps reduce the environmental impact of the plant and reduce water intake from The Nile overall.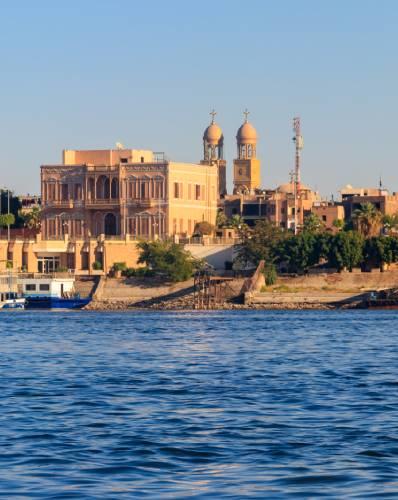 Approximately 700 million people in 43 countries suffer today from water scarcity. By 2025, 1.8 billion people will be living in countries or regions with absolute water scarcity, and two-thirds of the world's population could be living under water stressed conditions.
"Scarce availability to clean water is a global problem. Discfilters make wastewater reuse for irrigation possible. This is important in ensuring that all people can have access to clean drinking water in the future while at the same time fighting global hunger." — Peter Wiktorsson, Project Manager at Veolia Water Technologies
Smart membrane technology helps plant operators better plan short-term preventative and long-term curative maintenance.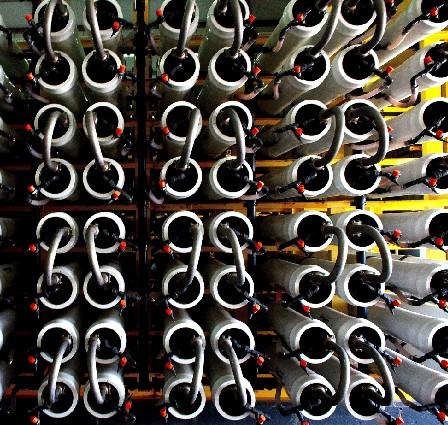 The Oman Sur desalination plant treats over 150,000 cubic metres of seawater daily. This produces 130,000 cubic metres — equivalent to 52 Olympic-size swimming pools — of drinking water every day making the plant vital to the 600,000 residents of the Sharqiyah region.
The reverse osmosis membranes guarantee the most stringent international drinking water standards are met. Yet, a complex challenge the site team faces is anticipating when to clean or change the water filtering membranes. Working with Amazon Web Services, our team has developed a prototype that optimizes maintenance timings to ensure performance and prevent downtime.
The prototype was developed during the first wave of the COVID-19 pandemic but is already in beta testing. The team has plans to productize in the Middle East in 2021 with one goal: to provide an uninterrupted clean and safe water supply.
"At AWS, we're on track to power our operations with 100% renewable energy by 2025 and achieve carbon neutrality by 2040. Beyond our own commitment, we also look for ways to innovate alongside customers in their efforts to accelerate research and innovation for their sustainable projects. We are delighted to put our technological expertise at the service of Veolia Water Technologies on providing access to clean water and sanitation." — Julien Grouès, Country Manager, AWS France.
"In partnership with Amazon Web Services, we have created a substantial edge in the value we can deliver to our customers, particularly improving the operational resilience of water plants." — Aude Giard, Chief Digital Officer
Blue Gold, inspiring, real-life stories about the Sustainable Development Goals in action

Listen now to the episode dedicated to Goal 6 and travel with us from the Caribbean islands of Saint Martin to Egypt.
---
Discover our other commitments
Our conclusion
Since September 2015, when all United Nations member states adopted 17 Sustainable Development Goals, our collective global progress has been slow.
The Secretary-General of the United Nations, Antonio Guterres, has called for a decade of action to ensure we meet the global targets we set ourselves.
We all need to take responsibility and act today — not tomorrow — to end poverty, protect the planet and ensure all people enjoy peace and prosperity by 2030.
 
At Veolia Water Technologies, we are committed to supporting the Sustainable Development Goals. 
Are you? Please, share with us your SDG focus and progress!