For several decades, climate change has presented a real challenge to urban management. Severe storms, floods, droughts, wildfires and earthquakes are becoming more frequent. Inclusive and sustainable urban development at all levels provides a safeguard to develop urban adaptation. Goal eleven targets better adaptation to climate change in cities and communities, by becoming more resilient to disasters and implementing sustainable infrastructure.

"The proper use of science is not to conquer nature but to live in it."

Barry Commoner
American cellular biologist, college professor, and politician.
Half of humanity — 3.5 billion people — lives in cities today and 5 billion people are projected to live in cities by 2030.


Whether it is a residential district, a university campus, or a shopping, hospital or business complex, water is vital. Veolia Water Technologies brings comprehensive and integrated solutions in terms of water resource management to help meet sustainable city challenges.
Energy-efficiency with better environmental footprint
In 2017, Slovenia was named the most sustainable country on Earth by National Geographic and their dedication to sustainability continues.
Their capital, Ljubljana, is undertaking a rehabilitation and extension project for their existing wastewater treatment plant. This is currently the most important environmental project in the country which aims to increase capacity by 52% once completed in 2022.
This reference project will ensure the removal of pollution in accordance with European Union directives and will be more energy efficient. It will feature state-of-the-art equipment for the biological treatment of sludge and concentrated nitrogen.
Optimization and reuse of the energy potential contained in the wastewater treated will contribute towards an energetic self-sufficient wastewater treatment plant with reduced energy consumption.
Slovenia continues to promote self-sustainability and the circular use of resources to achieve a minimal environmental footprint supporting the European Green deal.
"Apart from the [equipment] installation, new clarifiers will also be installed so the general capacity will be extended. In this way, the wastewater treatment plant will be able to comply with the strict national and EU standards on effluent discharge into the Ljubljanica River that runs through the old part of the town." — Lars Henrik Andersen, Project Manager with Krüger A/S, a subsidiary of Veolia Water Technologies.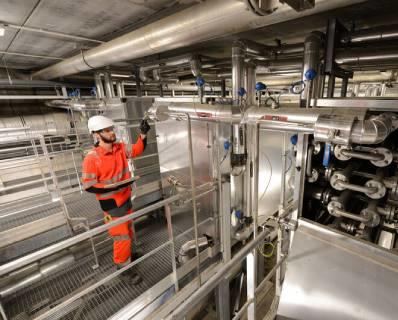 This will increase treatment capacity of the existing plant from 360,000 to 550,000 local residents.
An innovative approach helps maintain wastewater infrastructure whatever the weather
In the face of increasing extreme weather events, cities are future-proofing their essential infrastructure to adapt to climate change.
Safeguarding resiliency by being in a position to anticipate, prepare for, and react quickly to disturbances is now a priority for wastewater treatment plant (WWTP) managers.
For more than 14 years, BlueKolding A/S — the company responsible for the municipality of Kolding in Jutland, Denmark — has prioritized and applied technology to ensure they can maintain steady plant loads and avoid combined sewer overflows (CSO) across their entire sewer network owing to frequent heavy rainfalls.
Since the first installation, in 2007, of our digital solution at the Agtrup WWTP, BlueKolding has implemented it throughout the sewage network and at three satellite wastewater sites.
In 2017, they then launched BlueGrid — a project to combine the data already being captured with weather forecasts and rain radar data to ensure their resiliency, whatever the weather.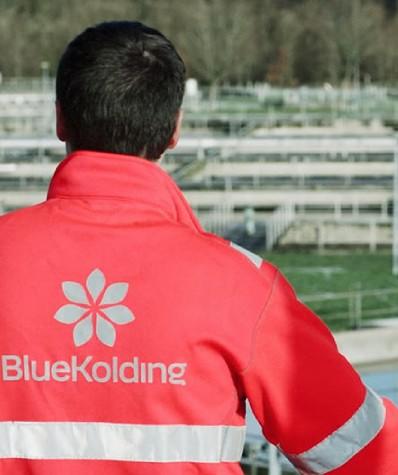 The current level of investments in many EU member states is too low. To reach and maintain compliance with the Directive in the long term several EU towns or cities still need to build or modernize their infrastructure for collecting wastewater, as well as to put modern treatment plants in place.
---
Analysis from ASCE predicts the U.S. water and wastewater system infrastructure investment gap is at $82 billion per year
"BlueGrid serves as a good example of BlueKolding's commitment to due diligence in relation to the challenges posed by heavier and increasing amounts of rain. It also constitutes an important part of our strategic ambition to be a front runner in the digitalization of our company and an inspiration to our industry by making the most of the data we have available. In order to do so we have grown accustomed to moving further and faster than rules and regulations require us to." — Per Holm, CEO of BlueKolding
TRX aims to grow its economy with sustainable solutions
Following the Government's Economic Transformation Program, the state-owned Malaysian company, Kuala Lumpur - TRX City Sdn Bhd, launched the project Tun Razak Exchange (TRX), a new international trading hub, located in the heart of the capital.
Hosting commercial, leisure and cultural spaces, as well as residences, the 70-acre metropolis aims to reduce its carbon emissions by 40%, divert 70% of its waste from landfill and reduce its total fresh water intake by 50%, when compared to conventional development. It is rated platinum on Malaysia's Green Building Index.
Wastewater treatment and reuse is fundamental to the sustainable mission of the project. To achieve this, we combined five technologies which resulted in lower chemical consumption and achieved the lowest possible energy consumption to minimize the site's carbon footprint.
"This will be the first plant in Malaysia that processes the wastewater and produces the recycled water to supply the entire development." — Muhammad Baharuddin Mohd Nordin, Construction Manager TRX
The treated water delivered in an intelligent network eliminates leaks and aims at a network efficiency of over 98%. With a reuse capacity of 100%.
---
TRX is the first fully integrated commercial water recovery project in Southeast Asia and a global reference project for sustainable development.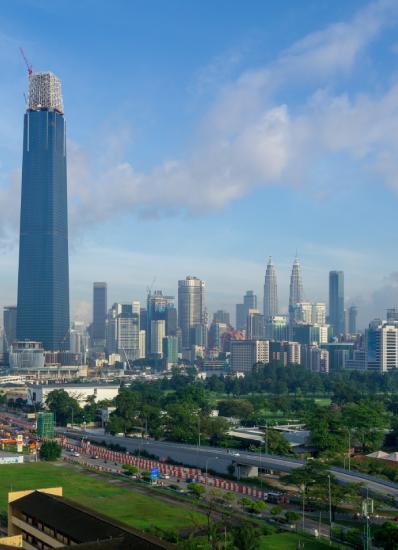 Blue Gold, inspiring, real-life stories about the Sustainable Development Goals in action
Listen now to the episode dedicated to

Goal 11.


First let's travel to Kolding, a bustling harbor town in southeast Denmark, where wastewater utility BlueKolding is a true pioneer of a circular economy.
Then, let's travel to the heart of Malaysia's finance and business district to visit the Tun Razak Exchange in Kuala Lumpur.
Discover how this ambitious project aims to radically reduce its carbon emissions and landfill waste.
---
Discover our other commitments
Our conclusion
Since September 2015, when all United Nations member states adopted 17 Sustainable Development Goals, our collective global progress has been slow.
The Secretary-General of the United Nations, Antonio Guterres, has called for a decade of action to ensure we meet the global targets we set ourselves.
We all need to take responsibility and act today — not tomorrow — to end poverty, protect the planet and ensure all people enjoy peace and prosperity by 2030.
 
At Veolia Water Technologies, we are committed to supporting the Sustainable Development Goals. 
Are you? Please, share with us your SDG focus and progress!