The fight against poverty has never been more important. Sanitary issues and natural disasters pushed the extreme poverty index to the first increase in decades. Goal one aims to ensure equal rights to access economic and natural resources as well as to basic services to all men and women.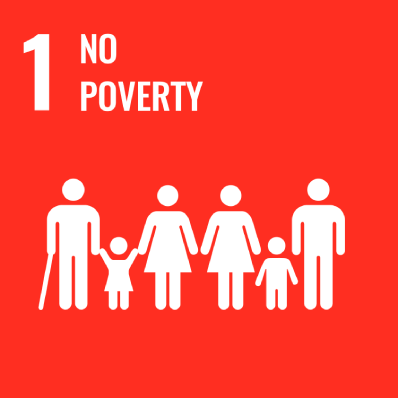 "As long as poverty, injustice and gross inequality exist in our world, none of us can truly rest, moreover, the global campaign for action against poverty represents such a noble cause that we could not decline the invitation."

 

Nelson Mandela
Former President of South Africa
 
In 2020, it is estimated an additional 71 million people will be pushed into extreme poverty
70% of people living in extreme poverty (those who earn less than $1.90 a day) live in South Asia and Sub-Saharan Africa


Thanks to sustainable sanitation and drinking water solutions, Veolia Water Technologies plays a vital role in the economic growth contribution that reduces poverty.
Despite many natural advantages, many residents of Beirut lack critical water and sanitation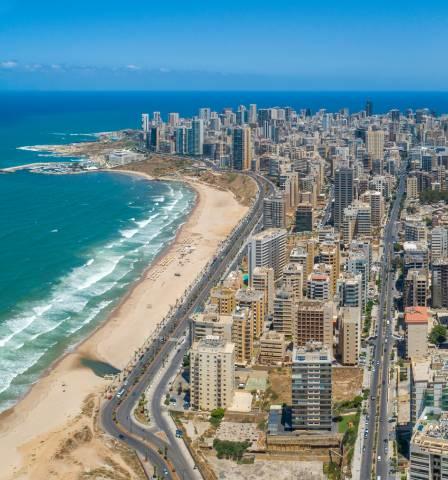 Geologically Lebanon has an abundance of natural resources such as limestone, iron ore and salt; however, the country lacks one vital resource: Water.
For decades the country has suffered from severe water shortage which, according to the World Bank, affects approximately 1.6 million people in Beirut and the Mount Lebanon area. The shortages are at their worst in the low-income neighborhoods of Southern Beirut where it was reported residents only have access to drinking water a few hours each day.
A project to increase the provision of potable water for these residents started in November 2017. Over three years later, the team utilized a coagulation treatment process to make surface water drinkable.
From 2022, the plant will supply water for 16 supply reservoirs through a distribution network of 187 km of pipelines across southern Beirut and parts of the Metn, Baabda and Aley to provide all 1.6 million people with access to safe, clean drinking water.
The facility produces 250,000 m3 of treated drinking water, every day — equivalent to 100 Olympic-sized swimming pools.
Good quality water for better living conditions
The island of Sri Lanka, located in the south of India, is known for its beautiful tropical landscapes. It has also been marked by conflict for over 30 years and now faces an increasing number of challenges due to climate change. 
With new strategies and an inclusive economy, the country has overcome several poverty challenges. In 2017, our subsidiary, OTV, was awarded with an important contract for the construction of five water treatment plants in the agricultural area of Greater Matale. 
The population previously consumed untreated water from unsafe sources, risking exposure to chronic kidney disease. By improving the living conditions of this population, our team contributes to fighting against poverty, by giving the locals better access to basic services.

75,000 m3/d of drinking water will be treated and supplied throughout the 430 km network
Access to water is a key factor in the growth of cities, their citizens and their economy. Veolia is deeply rooted and involved in Asia-Pacific. Today, we see that in Sri Lanka our solutions are helping an entire region's development by making it more competitive. — Claude Laruelle, Chief Financial Officer of Veolia Group
Working with the Princess Al-Anood Philanthropic Foundation on a rural water desalination plant
Haqal is a mountainous village 90 km Northeast of Al-Laith district and 200 km away from the city of Makkah. Due to lack of proper water treatment, people of Haqal have sometimes consumed polluted water obtained from wells and ponds in the area.
Established in 2000, Princess Al-Anood Philanthropic Foundation handles all types of charitable work like housing and water treatment projects, construction of mosques, or offering support to those with special needs.
In collaboration with the Princess Al-Anood Philanthropic Foundation, our team established a water desalination plant in Haqal, in Makkah province. The facility in Haqal first became operational in May 2014 and has since benefited 65 villages and 10,000 citizens with clean and free water.
The contract was signed by His Royal Highness Prince Saud Bin Fahd Bin AbdulAziz Al Saud, the CEO of Princess Al-Anoud Foundation, and Badr Ghawji, Managing Director of Veolia Water Technologies in Saudi Arabia, for the supply and installation of the Haqal plant.
Saudi Arabia is highly urbanized with close to 85% of citizens living in cities. However, the Borgen project estimates four million Saudis reside in slums on the outskirts of these cities — the country does not release regular statistics resulting in varied estimates by outside agencies.
"We are extremely proud to be part of such an important project that reflects Veolia's commitment to supporting Saudi communities. Through our joint efforts with Princess Al-Anood Philanthropic Foundation, we aim to play a key role in educating the Kingdom's local communities about the environmental challenges ahead." — Dr. Badr Ghawji, Managing Director of Veolia Water Technologies Saudi Arabia
Blue Gold, inspiring, real-life stories about the Sustainable Development Goals in action
Listen now to the episode dedicated to

Goal 1.


We discover how providing access to water helps reduce inequalities and poverty around the globe, whether it is in a remote area of Sri Lanka or in a densely populated city such as Beirut, Lebanon.
---
Discover our other commitments
Our conclusion
Since September 2015, when all United Nations member states adopted 17 Sustainable Development Goals, our collective global progress has been slow.
The Secretary-General of the United Nations, Antonio Guterres, has called for a decade of action to ensure we meet the global targets we set ourselves.
We all need to take responsibility and act today — not tomorrow — to end poverty, protect the planet and ensure all people enjoy peace and prosperity by 2030.
 
At Veolia Water Technologies, we are committed to supporting the Sustainable Development Goals. 
Are you? Please, share with us your SDG focus and progress!