Goal two's primary aim is to ensure sustainable food production and implement resilient agricultural practices that increase productivity and production by 2030. The second phase is to increase investment in rural infrastructure and technology development to enhance agricultural productive capacity in developing countries.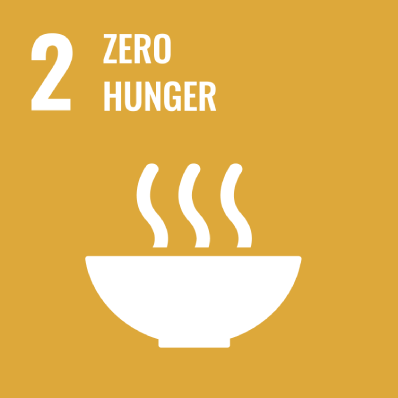 "We need to start thinking about the future of food if we are going to feed nine billion people in a way that does not destroy our environment."

 

Bill Gates
American business magnate, responding to UN's 2050 population projections
 
An estimated two billion people did not have regular access to safe, nutritious and sufficient food in 2019.
If recent trends continue, the number of people affected by hunger will surpass 840 million by 2030, or 9.8% of the global population.


Whether it's water recycling and reuse, aquaculture or nutrient recovery, our technologies supported more than 700 food and beverage clients in 2020. Together we reduced their water consumption, limiting their water intake and reducing their carbon footprint.
Norway's first land-based plant feeds thousands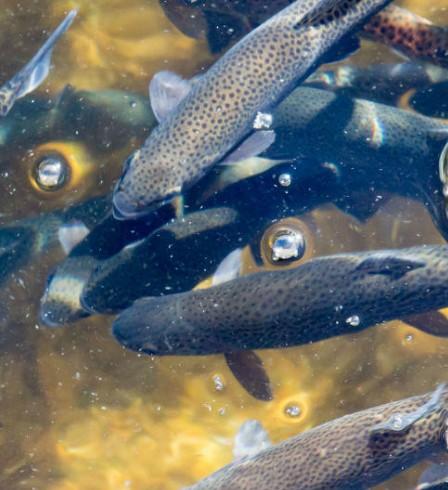 Aquaculture, also known as fish farming, has expanded almost 14-fold since 1980. Today, the world produces more farmed fish than beef and demand is expected to increase upwards of 35% in the next 20 years.
This is concerning since overfishing is one of the greatest threats facing the oceans today — and the damage caused by overfishing goes well beyond the marine ecosystem.
Norway's first land-based salmon farm is underpinned by a unique grow-out solution. This technology means fish are farmed in a controlled environment with state-of-the-art recirculation technology, ensuring stable water parameters to optimize growth and safeguard survival.
This creates a sustainable, resource-efficient and eco-friendly way of feeding our growing population while easing pressure on wild fish stocks and thus protecting the oceans.
Under the Convention on Biological Diversity, EU member states pledged 10.8% of their marine areas would become protected waters. — in 2020 the EU achieved this target.
A world-first technology created in the water-stressed state of Jalisco.
When Nestlé inaugurated a new dairy plant in Lagos de Moreno, Mexico, the celebration focused on more than just the opening of a brand new facility. It was also about achieving zero-water dairy production to help protect the water-stressed city of Jalisco.
This is just one action Nestlé has taken to achieve its 2030 ambition to have zero environmental impact from its operations and as part of this we were tasked to conserve scarce groundwater resources and limit water extraction.
Working alongside dairy technology firm GEA Filtration, our Mexican team added new Cero Agua (zero water) technologies to the already constructed plant. They used a membrane reactor to remove solids and then reverse osmosis to allow all water from the plant's production processes to be reused.
This was a world-first for the dairy products industry that is being rolled out in Nestlé plants worldwide.
By 2020 Nestlé aimed to reduce its global water consumption by 35% which — with the help of this project and others — was surpassed on this site which achieved a 40% reduction.
Nestlé has reduced its water consumption globally by one third during the past 10 year, even while global production has increased.
---
"Nestlé is focused on creating a positive environmental impact. We have set a target to reduce water usage per ton of finished product by 25% as part of our commitment to conserve water resources. We asked Veolia to provide a solution that would enable us to recover water from our process in order to avoid using deep well water in a high hydrological stress region of Mexico." — Nuria Navarrete, Nestlé engineer
---
---
Discover our other commitments
Our conclusion
Since September 2015, when all United Nations member states adopted 17 Sustainable Development Goals, our collective global progress has been slow.
The Secretary-General of the United Nations, Antonio Guterres, has called for a decade of action to ensure we meet the global targets we set ourselves.
We all need to take responsibility and act today — not tomorrow — to end poverty, protect the planet and ensure all people enjoy peace and prosperity by 2030.
 
At Veolia Water Technologies, we are committed to supporting the Sustainable Development Goals. 
Are you? Please, share with us your SDG focus and progress!