Before the pandemic, major progress was made in improving the health of millions of people. Yet, today, the number of deaths and illnesses has rarely been so high. COVID-19 has and will continue to impact us but we must also continue to fight against pollution, hazardous chemicals, and contamination that can also have a detrimental impact. In doing so, goal three aims to reduce the global maternal mortality rate and manage sanitary risks to eradicate a wide range of diseases.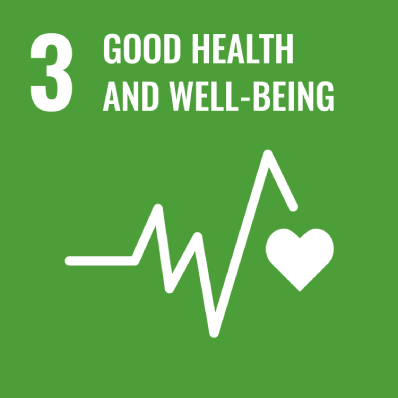 "It is health that is the real wealth and not pieces of gold and silver."

Mahatma Gandhi
Indian Lawyer
785 million people lack even a basic drinking-water service, including 144 million people who are dependent on surface water.


Veolia Water Technologies helps to facilitate good health and well-being by providing drinking water solutions and wastewater treatment services, improving sanitation conditions, and also with our laboratory water systems used by worldwide health professionals.
Next-generation sequencing technologies investigate chronic human diseases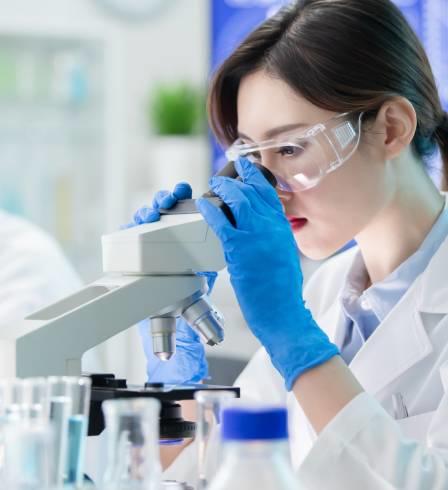 It used to take over a decade to complete a human genome project but today it can be done in just one day. This revolution in biological research is thanks to next-generation sequencing technologies that are capable of ultra-high throughput, scale and speed that provide an unprecedented level of detail.
This comprehensive genetic analysis is exactly what scientists at the Institute of Gene Research at Yamaguchi University in Japan are using to investigate chronic illnesses, such as cancer, dementia and cardiovascular disease.
To ensure their success, the team relies on high-quality ultrapure water provided by our technologies, which has been processed to remove all contaminants and impurities — even harmless minerals such as calcium, magnesium, sodium, potassium and phosphorus.
This ultrapure water is then the foundation of various techniques, from preparing growth media for cell culture to diluting DNA and RNA after extraction from cells or tissues, as they can apply their analyses without data inaccuracy.
---
Yamaguchi University carries out research aimed to create new values, to solve problems, and to promote comprehensive understanding of humanity, society and nature.
---
Research at Yamaguchi University is focused on cardiovascular disease, which is the number one cause of death globally; dementia, which affects around 50 million people — of which nearly 60% live in low to middle-income countries — and cancer, which causes approximately 9.5 million deaths worldwide each year.
Emergency technical assistance to help quarantined holiday-makers without water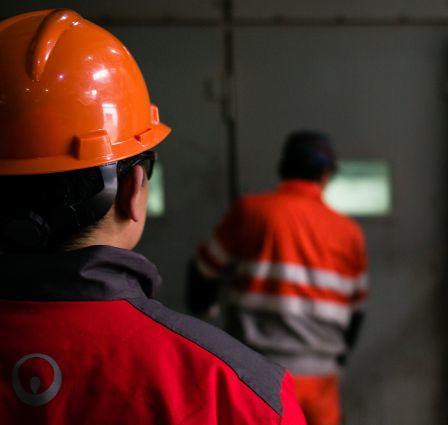 Positive case detection of COVID-19 demands an immediate lockdown to avoid any further risk of the disease spreading. An iconic hotel in Tenerife, Canary Islands, was no exception.
On February 24th, 2020, after identifying one case amongst its guests, one thousand people, including guests and workers, were quarantined as the hotel took necessary action.
The hotel services kept working normally until the desalination plant providing drinking water to the hotel shut down due to technical problems.
Our spanish team mobilized and following the strict health and safety recommendations, a technician, Carlos Martín Rojas, volunteered to provide assistance and resolved the critical situation. In a record breaking effort, he found a solution 48 hours after the call, restoring the hotel's drinking water supply.
Approximately 50% of the population in the Canary Islands depend on desalinated water supplies.
"It was one of the first cases of COVID-19 in Spain and there was little information regarding the virus, so it caused a lot of concern. Despite this complex situation, the entire team of the Canary Islands technical service understood that we had a commitment with the client, since the supply of drinking water depended on us." — Julio Castro, Canarias and Support Center Manager Veolia Water Technologies Ibérica
Successfully removing synthetic chemicals to safeguard human health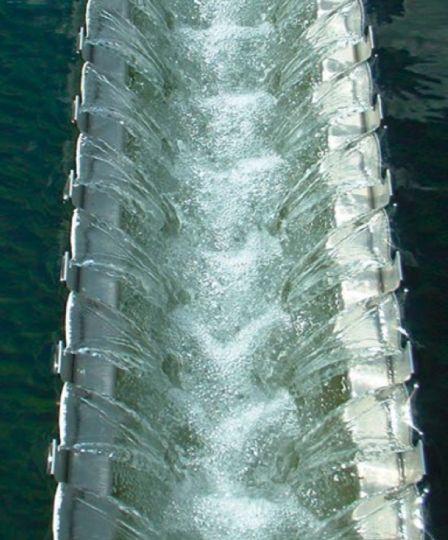 First created in a lab in 1947, C-8 has managed to spread extraordinarily far and wide. Today, there are thousands of these man made chemicals known as PFOA and PFOS.
Research shows the widespread use of these chemicals and their incorrect disposal into landfills and waterways has impacted the environment and various ecosystems. Since these chemicals are highly persistent so without intervention they will remain — and build up — in humans, animals and the environment indefinitely.
The United States Environmental Protection Agency is focused on removing 32 chemicals in particular as there is evidence excessive exposure leads to adverse human health effects.
Our team in North America is utilizing powdered activated carbon to try to adsorb these dangerous micropollutants. And, following successful trials, the perfluorooctanoic acid chemical compound (PFOA) has been successfully removed from contaminated well water.
This process removed approximately 80% of these harmful molecules and in the coming years the team hopes to be able to reduce concentrations from drinking water.
PFOA was detected in blood serum in 99% of the U.S. general population between 1999 and 2012; however, the levels of PFOA in blood have been decreasing since U.S. companies began to phase out production.
---
Discover our other commitments
Our conclusion
Since September 2015, when all United Nations member states adopted 17 Sustainable Development Goals, our collective global progress has been slow.
The Secretary-General of the United Nations, Antonio Guterres, has called for a decade of action to ensure we meet the global targets we set ourselves.
We all need to take responsibility and act today — not tomorrow — to end poverty, protect the planet and ensure all people enjoy peace and prosperity by 2030.
 
At Veolia Water Technologies, we are committed to supporting the Sustainable Development Goals. 
Are you? Please, share with us your SDG focus and progress!