Mobile water treatment: Minimizing risk for aging assets
Aging water treatment equipment can present a significant problem for various industries like power generation, mining, food and beverage, and chemical production. Failure can mean the difference between production and a full stop on revenue. With capital constraints affecting every industry, temporary mobile water treatment plant is an attractive solution to improve reliability and ensure continued operations.
Mobile water treatment systems have a key role to play in addressing aging assets across many industries. Mechanisms associated with aging, such as corrosion, erosion and fatigue, affect many kinds of industrial equipment and installations, including water treatment. Given that water is vital to many industrial processes, aging water treatment plant can potentially have a major impact on operations. A failure in water supply equipment, changes in the quality of process water or any restriction on availability could disrupt production, resulting in costly downtime for operating sites.
At the same time, many businesses are facing capital constraints, making investment in new facilities extremely challenging if not impossible. For example, fluctuations in commodity prices, such as oil, can make any capital investment proposals moot. Any capital investment that is available is likely to be allocated to the core business to deliver production improvements or improve safety, rather than water treatment.
As a result, many industrial sites will try to extend the operational lifespan of existing treatment facilities, grandfathering assets until they are fully depreciated.
Alongside process water, mobile water treatment may be deployed to support aging assets in relation to plant discharges too.
Turning to portable water treatment plant
Given an aging asset base, preventive maintenance and refurbishment of permanent water treatment plants must be carried out more frequently in order to allow operations to continue. Such maintenance programs must be executed without interrupting plant operations and the production schedule. With operators looking for alternatives to the costly emergency maintenance that may be required, they are increasingly turning to mobile water service providers. Temporary solutions can help to maintain water supplies during maintenance or refurbishment operations or, for example, during capital projects to replace aging plant or infrastructure.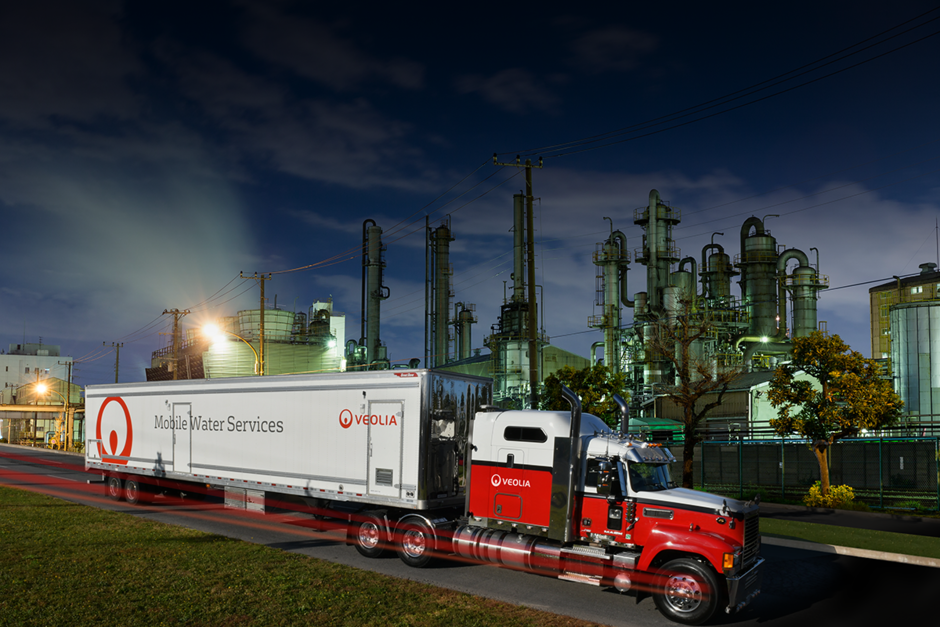 Temporary mobile water systems may also be deployed to improve water quality, for instance floods could mean high levels of suspended solids that existing plants aren't able to handle. Other kinds of plant failure like boiler or condenser leaks which require more water could also necessitate a requirement for temporary treated water supply. Aging assets may also present changing operational needs.
For example, in peaking power plants, which are only operated on a seasonal basis or where a new gas turbine has been added to an existing coal-fired plant but no additional water treatment capacity has been included to meet additional demand.
Alongside process water, mobile water treatment may be deployed to support aging assets in relation to plant discharges too. Regulatory requirements are becoming far more stringent, for example through the introduction of tougher requirements for maximum total suspended solids (TSS), pH balance or removal of contaminants such as ammonia or heavy metals.
Pressure to meet environmental constraints can make a case for mobile water treatment for aging assets by addressing ash pond remediation in coal-fired plant or mine tailing ponds, for example. Again, mobile water treatment systems can support such development.
Indeed, the drive to improve sustainability is also prompting an integrated approach to water by coupling wastewater and process water. Operators can potentially use mobile water treatment to support reuse of process water minimizing the environmental impact.
However, perhaps the key benefit of mobile water treatment plants is their ability to maintain business continuity even with aging assets. For many industries no water means no money.
The mobile water treatment solution
Skid-mounted or containerized and pre-engineered for easy, plug-and-play use, mobile systems are available as standard and modular systems. If there's an interruption in supply to the treated water tank, mobile solutions can normally arrive on site and begin operations within 24-48 hours, bypassing the demineralized water plant or the treated water plant and delivering straight to the treated water tank for process. Some of the treatment technologies available from mobile solutions include degassing, water softening, clarification, filtration, deionization, ultra-filtration, and reverse osmosis.
Within temporary service provision not only are high water quality standards met in a safe and responsible way, excellent extended service support is also included. All spares and consumables are provided, for instance, while resins and other consumables can be regenerated or replaced off site.
Furthermore, putting the installation and the provision of process water in the hands of an expert service company and very experienced operators brings an additional level of confidence. External service providers are able to optimize the plant, notably the safety aspects, not just for the operators but also for the process equipment itself.
Furthermore, suitably high-quality feed water is always available for the process part of the operation and this in turn is suggestive of optimal operations to prevent other factors like corrosion or erosion. Bringing in maintenance-free mobile assets could therefore potentially reduce operational expenditures too.
Typically, three duration types of mobile water treatment services are offered, as an emergency solution, planned deployment with some pre-planning, and as a multi-year operation.
Flexibility, quantity and quality of supply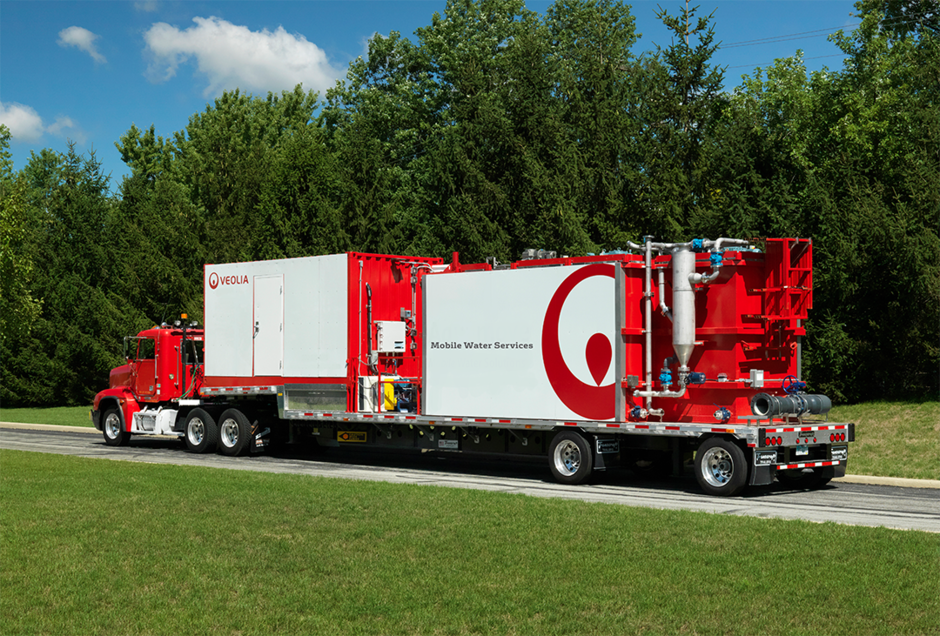 Industries like power, chemical, petrochemicals, food and beverage, and refining operators are evidently facing an increasing challenge from their aging assets, including their on-site water treatment plants. Inevitably, aging water treatment plants may fail and flexible temporary water treatment solutions can be used to improve reliability and extend the life cycle of a plant.
Temporary mobile water treatment systems may be deployed to either provide full or a part of the need for various processes and not just for emergency services. Mobile water treatment is a cost-effective approach as a planned or long-term solution such as to extend the life of the plant. In any event, mobile water treatment is flexible and adaptable so solutions can be added or removed depending on changing requirements and with open-ended rental time periods. Any quality and quantity of treated water is available with guaranteed performance.
However, perhaps the key benefit of mobile water treatment plants is their ability to maintain business continuity even with aging assets. For many industries no water means no money. A power plant that is not running can lose up to $1 million per day, for example, making the relative cost of water security insignificant. Even more troubling, contractual obligations could significantly increase the costs of failure by exposing businesses to penalties in addition to market losses.
By deploying proven mobile water treatment technologies that are manned by experienced operators, facility managers have an opportunity to focus on the core business and allow service providers to give confidence in the availability and quality of water supplies. It reduces the risks of aging assets and, ultimately, ensures that water is never a threat to business continuity.