The Challenge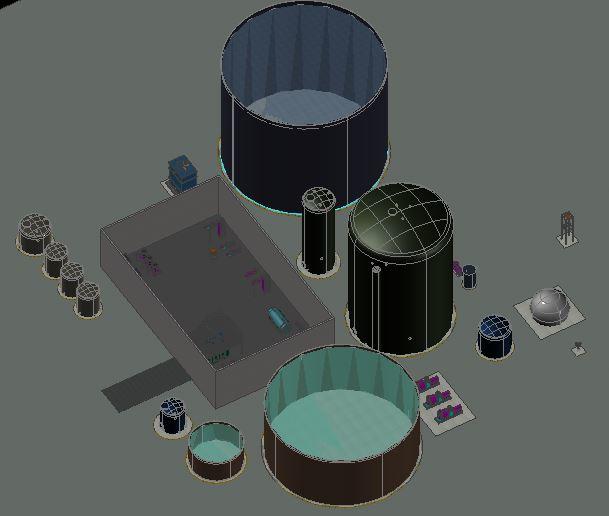 A leading recycled paper manufacturer was also looking for a wastewater partner to expedite the engineering, installation, and commissioning of the project to handle additional wastewater flows and reduce offsite water treatment costs. 

Recycled paper mills have a very unique and challenging wastewater profile. These types of facilities have a large volume of water with high concentrations of COD/BOD. There are also increased calcium concentrations in the wastewater, which is common at recycled paper manufacturing facilities. This creates a scaling risk within the wastewater treatment system.
The Solution
Because of this challenging wastewater, Veolia's proprietary Biobed® Advanced EGSB was selected to be the core technology of the new wastewater treatment facility, which will treat up 45 tons of COD per day at a flowrate of 1 MGD. In addition to the high-performance Biothane® anaerobic technology, the wastewater process includes an activated sludge post-treatment step to further reduce organic load and ensure the plant's effluent meets all municipal discharge requirements. 
 
Wastewater Treatment Process Overview
Equalization
Conditioning
Activated Sludge
Clarification
SulfothaneTM + Iron Sponge Biogas Cleaning 

The Results
The new wastewater treatment plant not only treats the complex wastewater stream and consistently meets effluent specifications, it will also help the company achieve its energy and sustainability goals.  Biogas from the Biothane anaerobic reactor is cleaned using Veolia's Sulfothane® technology to remove H2S. After the biogas is cleaned and dried, it is sent to the facility's boiler as a green energy source.
Key Project Drivers
  Speed of project execution
Facility expansion
Eliminate offsite water treatment costs
Regulatory compliance
Influent Parameters
Flow:          < 1 MGD 
COD:           < 100,000 lbs/d
BOD5 :       < 70,000 lbs/d
TCOD:        < 20,000 mg/l
TSS:            < 300 mg/l
SO4:           < 600 mg/l
Total Ca:    < 450 mg/l
Chlorides: < 1000 mg/l
Temp.:        95° to 100°F
pH:              4.5 - 8.5
Effluent Parameters
BOD5 :    <150 mg/l
TSS:         <150 mg/l
pH:           6 - 10.5