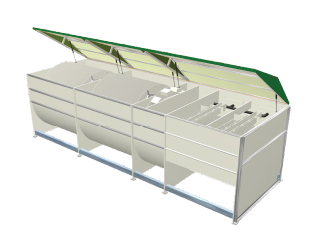 Ecodisk™ is a biological effluent treatment system that adapts automatically to load and hydraulic variations. Bacteria develops naturally on the media surface placed in rotation to form a "biological turf". While emerged these bacteria become saturated with oxygen, and while immersed they feed on the dissolved organic material.
Easy to operate and extremely reliable, with harmonious integration into protected areas, treating nitrogen and phosphorus.
Designed for small and medium-sized rural or semi-urban communities:
Ecodisk™ Filter
The combination of the Ecodisk™ process with a drum filter allows separation of the treated water and the sludge. Achieving high quality effluent that often exceeds site requirements, and is available for reuse via reintroduction into the ground, watering green spaces, agricultural irrigation or through a simple bacteriological treatment (disinfection) downstream.
Ecodisk™ DL
Similar to the Ecodisk™ Filter, the Ecodisk™ DL incorporates a separation step after the biological process. This is accomplished with the addition of lamella settlers.
Ecodisk™ M
A complete wastewater treatment system, the Ecodisk™ M guarantees small communities high-quality water treatment and storage of the sludge produced for at least 5 years.
Onsite Biological Solutions
Veolia is an expert and a leading producer of packaged biological treatment solutions, including biodisc, advanced rotating and containerized MBBRs.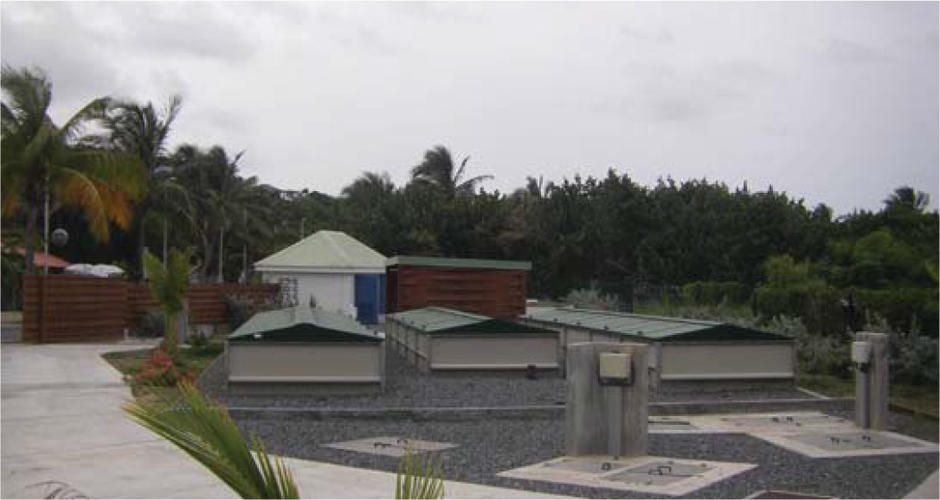 These compact biological wastewater treatment plants have been utilized worldwide for over 20 years; providing small and medium sized solutions that integrate easily into the existing landscape with minimal odor.
Applications:
Communities
Schools
Reuse
Industries
Victoria Bates
Victoria Bates
Regional Sales Manager  - Northeast (US)

Biological
 
Daniel Hurt
Daniel Hurt
Regional Sales Manager  - Southeast (US)

Biological
Andy Szekeress
Andy Szekeress
Regional Sales Manager  - Central (US)

Clarification, Filtration & Biological
Rodrigo Lara
Rodrigo Lara
Regional Sales Manager  - West (US)

Biological