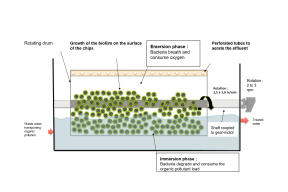 Ecosim™ is an efficient combination of Ecodisk™ and the AnoxKaldnes™ MBBR. Ecosim uses the rotational movement of the drum and well designed orifices to passively aerate the system while continuously allowing treated water to flow downstream.
Compact design
High quality effluent
Low energy consumption
Minimal maintenance and operation
No noise, visual or odor nuisances
Ecosim can be provided readily as a complete treatment system with the addition of ancillary components, including:
Settling-digestion tank, screening, etc.
Integrated secondary treatment with drumfilter, lamella settling, or reed beds
Onsite Biological Solutions
Veolia is an expert and a leading producer of packaged biological treatment solutions, including biodisc, advanced rotating and containerized MBBRs.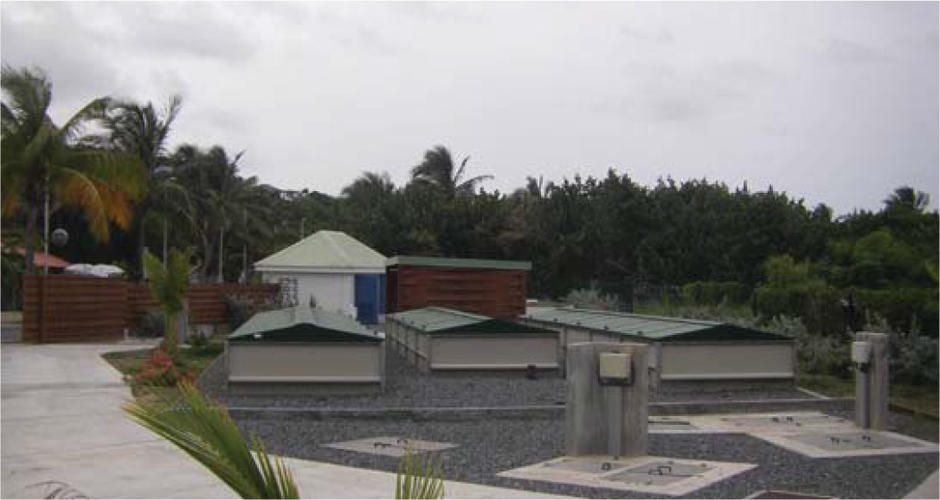 These compact biological wastewater treatment plants have been utilized worldwide for over 20 years; providing small and medium sized solutions that integrate easily into the existing landscape with minimal odor.
Applications:
Communities
Schools
Reuse
Industries
Victoria Bates
Victoria Bates
Regional Sales Manager  - Northeast (US)

Biological
 
Daniel Hurt
Daniel Hurt
Regional Sales Manager  - Southeast (US)

Biological
Andy Szekeress
Andy Szekeress
Regional Sales Manager  - Central (US)

Clarification, Filtration & Biological
Rodrigo Lara
Rodrigo Lara
Regional Sales Manager  - West (US)

Biological