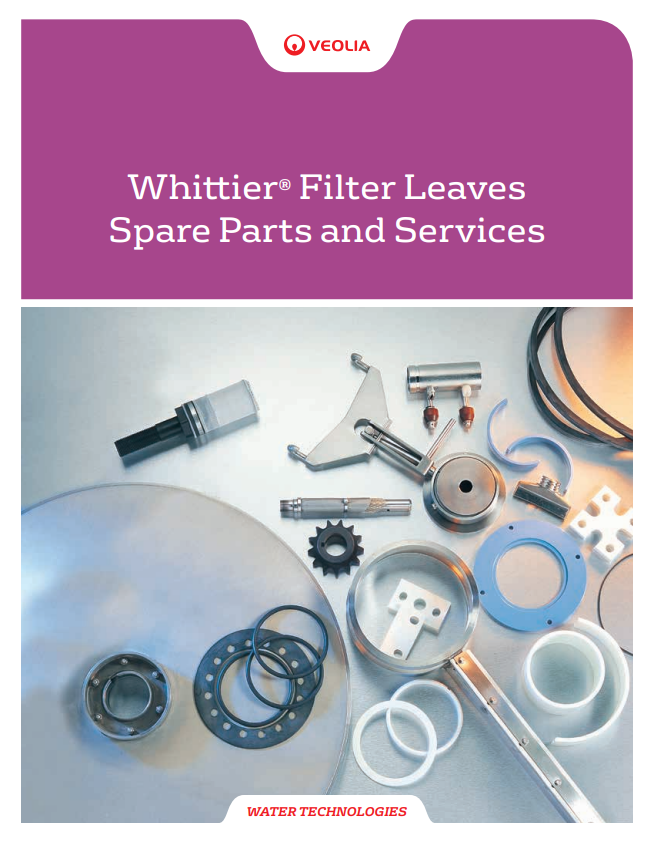 Whittier Filtration and Separation products are purpose-built for your needs. To ensure proper performance throughout the product lifecycle, it is essential to provide replacement components of the highest quality.

Contact our staff for immediate response to any issue. All you need to provide is the serial number from the nameplate and a description of the problem, and we'll take it from there.
Our experienced, process-oriented field service team supports customers with the installation, functional testing, commissioning and start-up of the equipment to achieve smooth operations quickly.
As a top service organization dedicated to optimizing the performance of industrial processes, Veolia is committed to providing high quality after-sales services and maintenance contracts.

For all of its technologies, Veolia maintains a comprehensive program for maintenance and repair that enhances the operation and lifecycle of both new industrial plants and existing facilities.

Through a support network of technical field-based specialists, Veolia assists customers with repairs and ordering of critical replacement parts, as well as troubleshooting, refurbishment and upgrading of existing technology. Thanks to our large inventory in a wide variety of materials, all of our replacement parts and consumables are designed, engineered and manufactured to your equipment's specifications, ensuring top performance and long-term operation.

Our spare parts include, but are not limited to:
Cloth Cover Leaves
Non-Metallic Leaves
Bearings
Spray Jets
Gaskets
Leaf Guide Rollers
Internal components
No one else can ensure proper repair and replacement spare parts better than Veolia Water Technologies.