Veolia offers biological solutions to help systems comply with nitrogen and phosphorus limits that are compact, robust, resource efficient, and easy-to-operate. From basic nitrification to enhanced nutrient removal, Veolia has the most comprehensive line of innovative biological treatment solutions, including fixed film, activated sludge, and membrane treatment processes. 
MBBR AND IFAS OFFERINGS
AnoxKaldnes™ is the global leader in Moving Bed Bioreactor ( MBBR ) and Integrated Fixed Film Activated Sludge ( IFAS ) technologies with more than 1000 references worldwide. K5 media is used to collect biofilm, reducing required footprint and allowing for future facility expansion without additional construction.
DEAMMONIFICATION MBBR AND IFAS PROCESS
ANITA™ Mox is a robust, single-stage nitrogen and ammonia removal process with low carbon footprint. This activated sludge process is based on the MBBR or IFAS platform utilizing K5 media to cultivate anammox enriched biomass for mainstream and sidestream deammonification applications. The ANITA™ Mox process is specially developed for treatment of streams highly loaded in ammonia, such as effluents from anaerobic treatment, drying condensates, centrates, industrial wastewaters, and landfill leachates.
Lagoon Treatment
LagoonGuard™ has long been known for its consistent ammonia removal. Built upon the MBBR moving bed biofilm reactor platform, LagoonGuard provides robust nitrification in concert with the site's existing lagoons. Now, LagoonGuard has just become simpler for small and medium-sized lagoon systems required to meet ammonia limits.
BIOLOGICALLY ACTIVE FILTER ( BAF ) TECHNOLOGIES
BIOSTYR® is a biological aerated filter ( BAF ) that combines biological treatment and tertiary filtration into one compact biological filter system. BIOSTYR DUO adds a second media layer for increased carbon, solids and nitrogen loading capabilities. With over 160 installations throughout the world, BIOSTYR is proven to be an exceptional technology for BOD removal, nitrification, denitrification and solids removal, with improved energy efficiency and 20% of the footprint of conventional activated sludge technologies.
IMMERSED MEMBRANE BIOREACTOR SYSTEM
NEOSEP® is a Membrane Bioreactor ( MBR ) system that offers the smallest footprint and lowest energy use on the market today with the incorporation of the FibrePlate™ membrane. FibrePlate™ is a hybrid of hollow fiber and flat plate technologies that retains the strengths while eliminating the weaknesses of conventional MBR membrane technologies. The NEOSEP membrane bioreactor can provide BOD removal, nitrification, denitrification, and enhanced phosphorus removal in many applications including industrial and municipal water reuse.
ACTIVATED SLUDGE TECHNOLOGIES
We offer a wide range of solutions for activated sludge treatment providing our clients guaranteed total process performance with a single point of responsibility. The core offerings in our Activated Sludge Systems are based on Phased Isolation Ditch technology, or Phased Isolation Technology. Phased Isolation Technology is a type of continuous flow activated sludge process, used in our Bio-Denitro Oxidation Ditch system, wherein one or more reactors alternate between oxic and anoxic phases. Alternating phases are controlled by a timed sequence or online nutrient monitoring. These systems offer very efficient enhanced nutrient removal without multiple reactor zones or MLSS recycle loops. 
ONSITE BIOLOGICAL SOLUTIONS
Veolia is an expert and a leading producer of packaged biological treatment solutions, including Ecosim rotating MBBR and Ecodisk (Filter, M & DL).. These compact biological wastewater treatment plants have been utilized worldwide for over 20 years; providing small and medium sized solutions that integrate easily into the existing landscape with minimal odor.
HIGH PURITY OXYGEN SYSTEM
OASES® is an oxygen-activated sludge process for secondary treatment of wastewater. It is an automated, safe, and efficient oxygen-activated sludge treatment system for upgrading or retrofitting treatment facilities existing pure oxygen systems.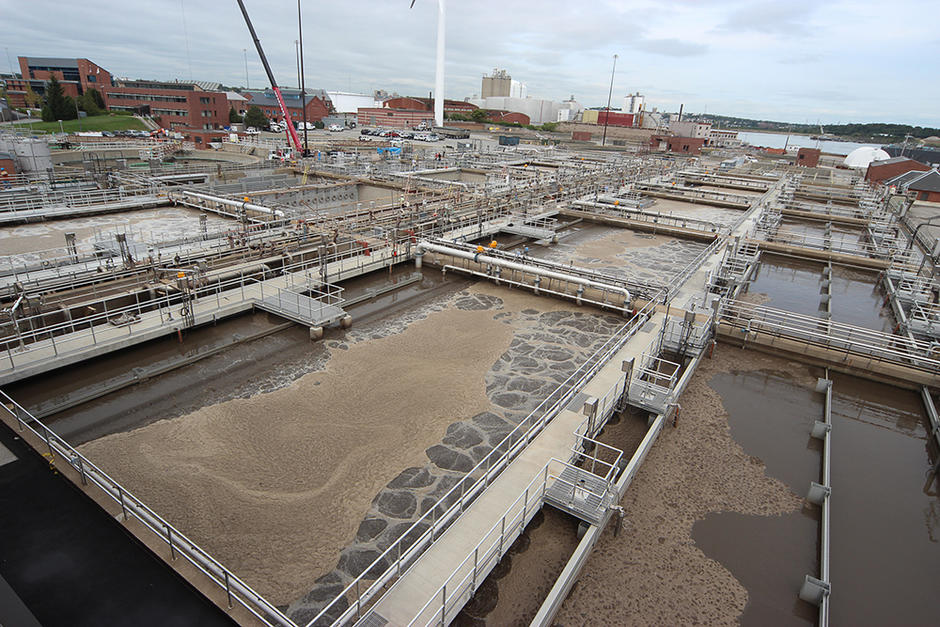 Meeting Seasonal Effluent Limits for TN and TIN
The AnoxKaldnes Hybas™ process has the advantage of accepting a significant combined sewer overflow (CSO) while maintaining a nitrifying biomass and eliminating the need to construct new aeration basins on a constrained site.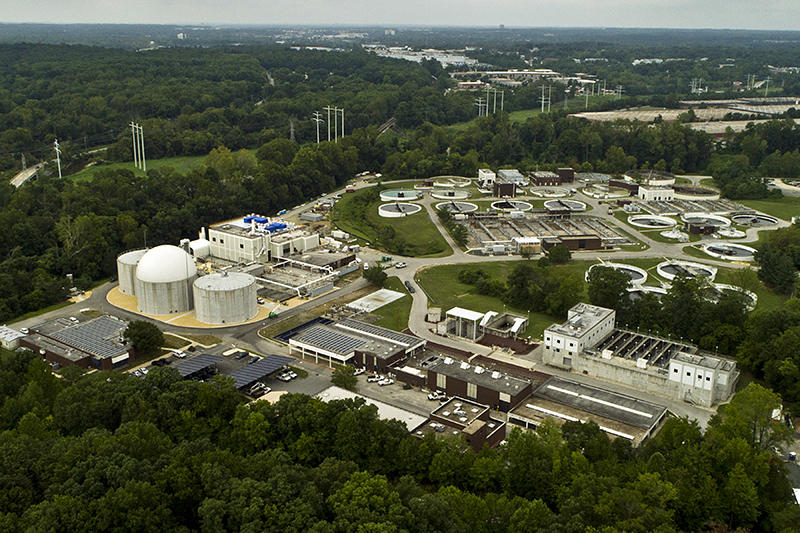 The sidestream process is designed to reduce the impact of nitrogen load returned back to the mainstream treatment process and ensure that the plant meets the stringent discharge TN limit of 3 mg/L.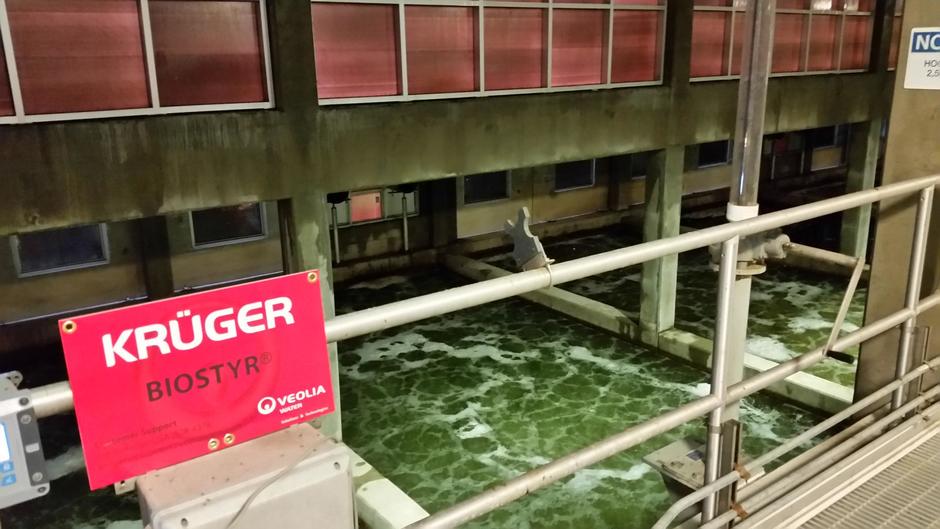 Improving the Health of the Long Island Sound with Nutrient Removal
New SPDES limits issued in 2005 and a negotiated Order-of-Consent would require an upgrade to the New Rochelle WWTP with nutrient removal from its discharge.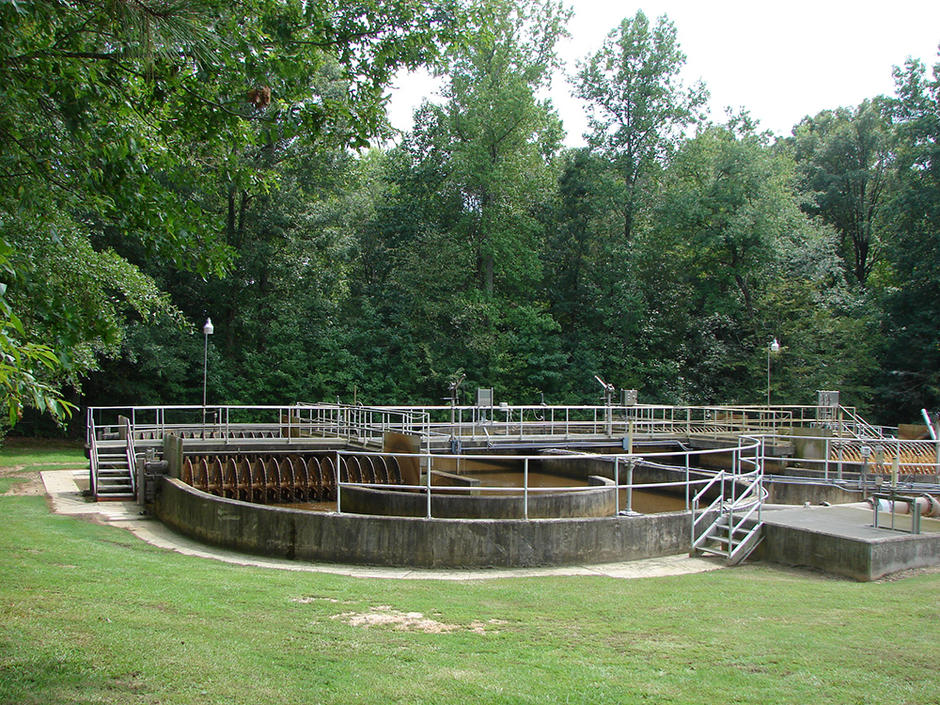 Complying with the Nutrient Management Strategy
A 0.63 MGD wastewater facility in North Carolina reduced its effluent TN load by 76% following an upgrade of the system with mechanical mixing and an enhanced control system.
Victoria Bates
Victoria Bates
Regional Sales Manager - Northeast (US)

Biological
 
Daniel Hurt
Daniel Hurt
Regional Sales Manager - Southeast (US)

Biological
 
Andy Szekeress
Andy Szekeress
Regional Sales Manager - Central (US)

Clarification, Filtration & Biological
Rodrigo Lara
Rodrigo Lara
Regional Sales Manager - West (US)
Biological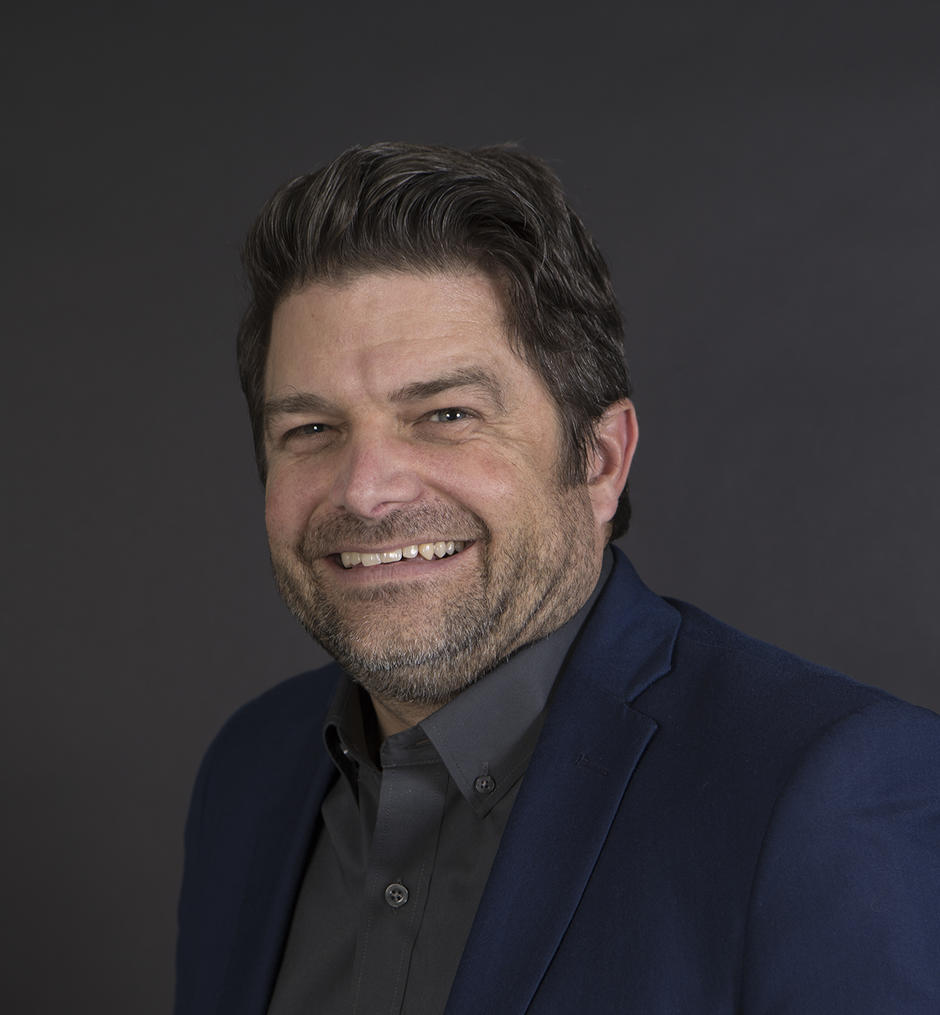 Marc Lariviere
Marc Lariviere
VP of Business Development - (Canada)
Municipal Solutions